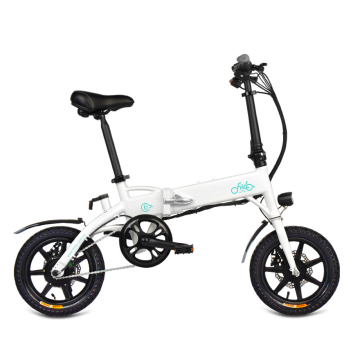 FIIDO D1 36V 10.4A 250W 14inch Folding Electric Bike Moped E bike Bicycle 25km/h Max 75KM Mileage - White
$559.00
It's been two days since I received the ebike. Very light and strong power, I didn't charge it after receivered it and rode for about 15 kilometers and it still had two more electricity . This ebike is just amazing,I could put it in my car and it is easy to fold.All of my friends want to get one and asked me where did I get it when I rode it hang out with my friends.Cool!
I did not expect this bike to last that much. Depending on the usage of course, it may last up to 30 km in one charge. I believe it can last way more if you change the tire and reduce the friction. It is awesome taking it at the beach. I took it in Miami beach and I was able to go from South point up north where it ends. The previous e-bike I had costed me 1300$ and it was the same exact thing as this one. I definately recommended. fiido d1 moped e bike bicycle, fiido d1 folding electric bike, 14inch folding electric bike, 250w folding electric bike, fiido white moped e bike bicycle
The product is good for the family, foldable and adjustable, easily fit into my car and the garage. My daughter likes it very much, can not wait to take her first ride to school.