FIIDO D2S Shifting Version 16inch 36V 7.8A 250W Electric Bike E bike Folding Bicycle Moped 25km/h Max 50KM Mileage - Gray
5
stars, based on
6
reviews
Price:
$985.00$628.00 / piece
FIIDO moped electric bike has 3 riding modes and Shimano 6-speed mechanical shifting for your different needs. 7.8Ah battery, 40km mileage in pure electric. Quick-folding in
portable size. Adjustable saddle and handlebar offer you a comfortable riding experience.


Main Features:
● 250W motor provides the max 25km/h speed and max 30-degree gradient
● 16 inch inflatable rubber tire for different grounds
● Shimano 6-speed mechanical shifting
● 7.8Ah Li-ion battery ( included in product ) for max 30 - 40km mileage with pure electric mode and 60 - 80km mileage with moped mode ( it all depends on the body weight )
● Adjustable heights of handlebar and saddle for different heights of people- Folding design for convenient carrying
● Pedal mode, moped mode, and pure electric mode for choose
● LED front light to ride at night safely
● With cushioning function
● Suitable for adults and teenagers
● Quick delivery - Ebikes are shipped from Poland. If you need an European-to-British adapter, please feel free to contact us to send you a free adapter.

Parameters:
- Wheel Size: 16 inch
- Tyre Size: 16 x 1.95 inch
- Net Weight (KG): 19KG
- Saddle height 70cm ~ 105 cm
- Folded Size: 750 x 350 x 650 mm
- Size: 135 x 40 x 110 cm
- Pack Size: 80 x 43 x 60 cm
- Electric Motorcycle: support
- Power Assist System: support
- Transmission: Shimano 6-speed
- Motor rated power: 250W
- Battery rated power: 280.8W
- Maximum Speed: 25KM/H
- Gradeability: 30 degree
- Input voltage: 100V-240V
- System voltage: 36V
- Amps: 7.8Ah
- Recharge Time: 5 hours
- Electric Motorcycle Range Up to 20KM~35KM
- Maximum Range: Up to 40KM~50KM
- Operating temperature: -10°~50°
- Display: LED Display
- Drive Type: Rear Drive
- Frame Material: Aluminium Alloy
- Front Brake: Mechanical Disc Brakes
- Rear Brake: Mechanical Disc Brakes
- Chainset: Prowheel Steel 52 Tooth
- Gears: 12Tooth
- Chain: kmc Z72
- Pedals Included: Yes
- Grips: Rubber
- Handlebars: Aluminium Alloy
- Pedals: Alloy
- Rims: Alloy

Specification






General


Brand: FIIDO
Type: Electric Bicycle,Folding Bicycle
Main Materials: Aluminum Alloy
Material (Frames): Aluminum Alloy
Wheel Size: 16 inches
Front Fork Type: Straight Leg Front Fork
Braking System: Disc Brake
Warranty: 1 years



Dimensions and Weight

Package size (L x W x H): 75.00 x 35.00 x 65.00 cm / 29.53 x 13.78 x 25.59 inches
Product size (L x W x H): 1350.00 x 40.00 x 110.00 cm / 53.1 x 15.75 x 43.31 inches
Package weight: 24.00 kg
Product weight: 19.00 kg

Package Contents

Package Content: 1 x Electric Bicycle, 1 x English Manual, 1 x Charger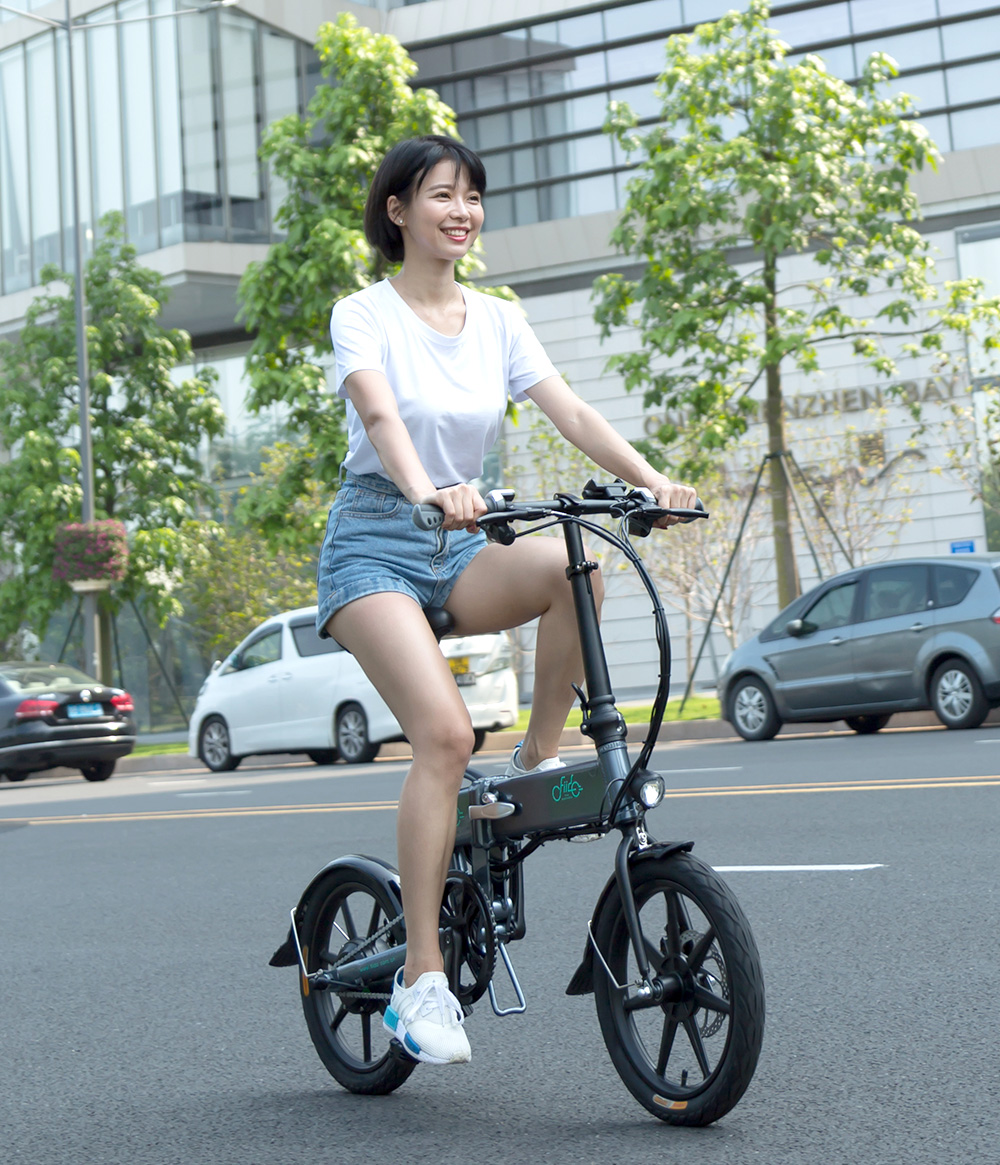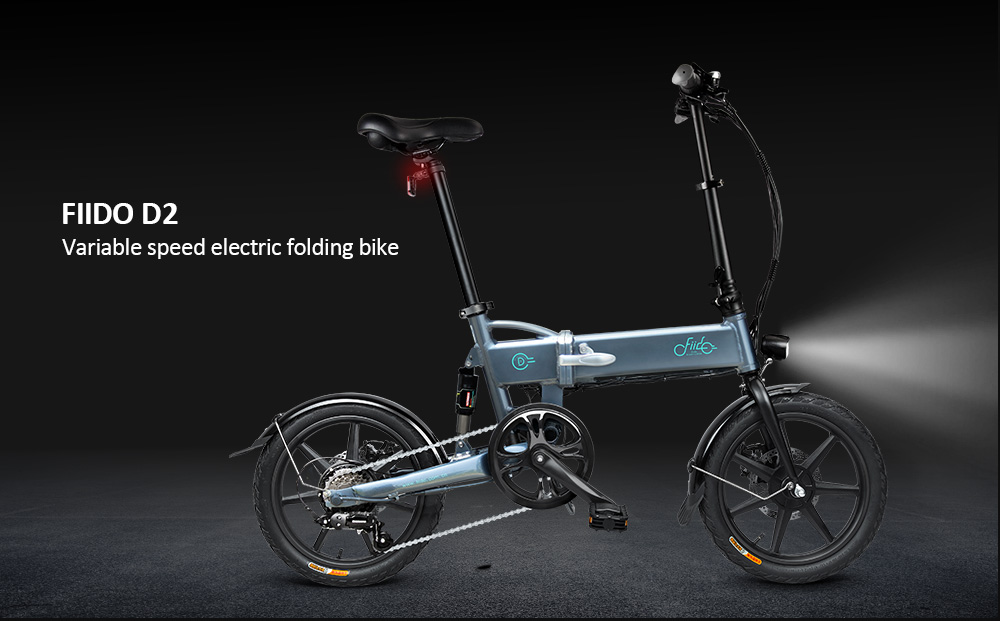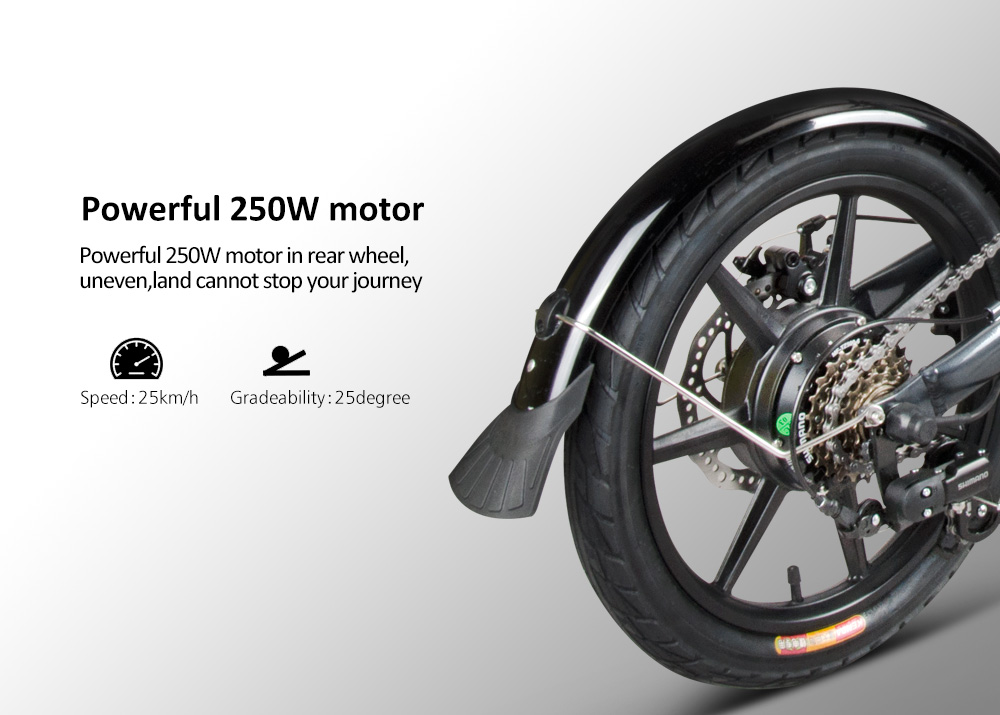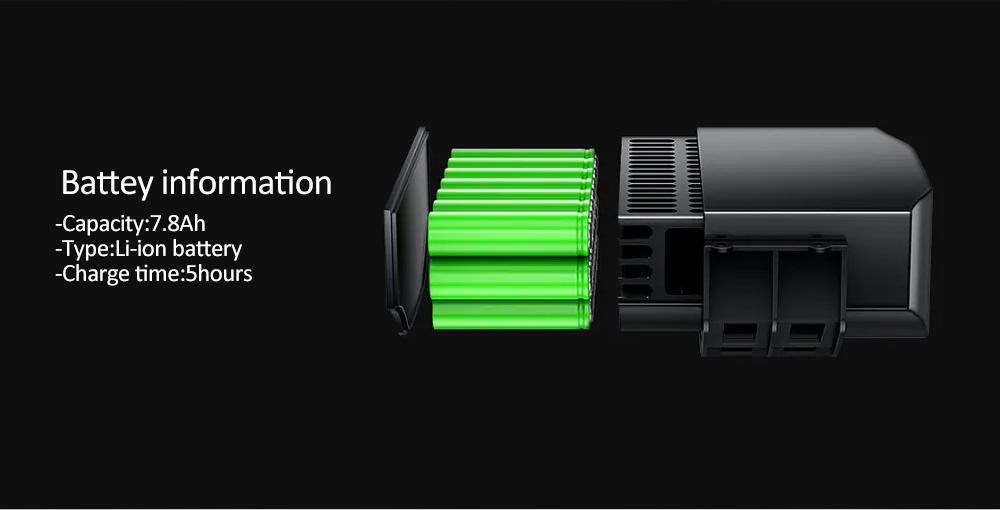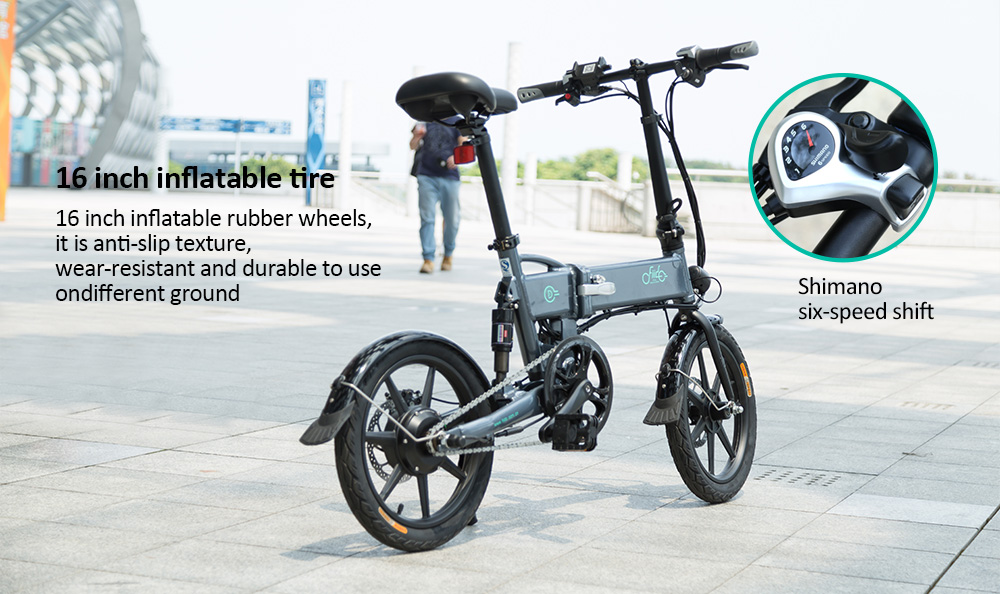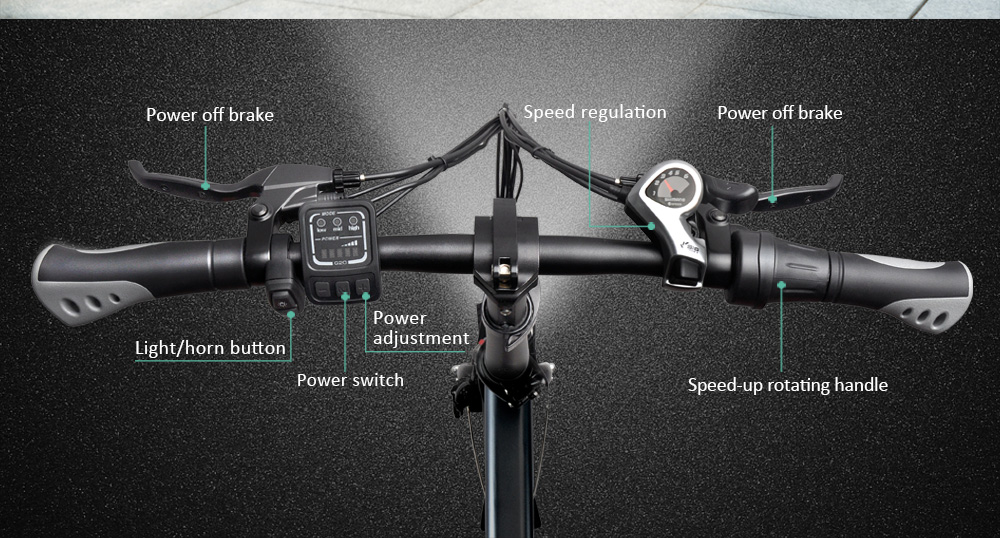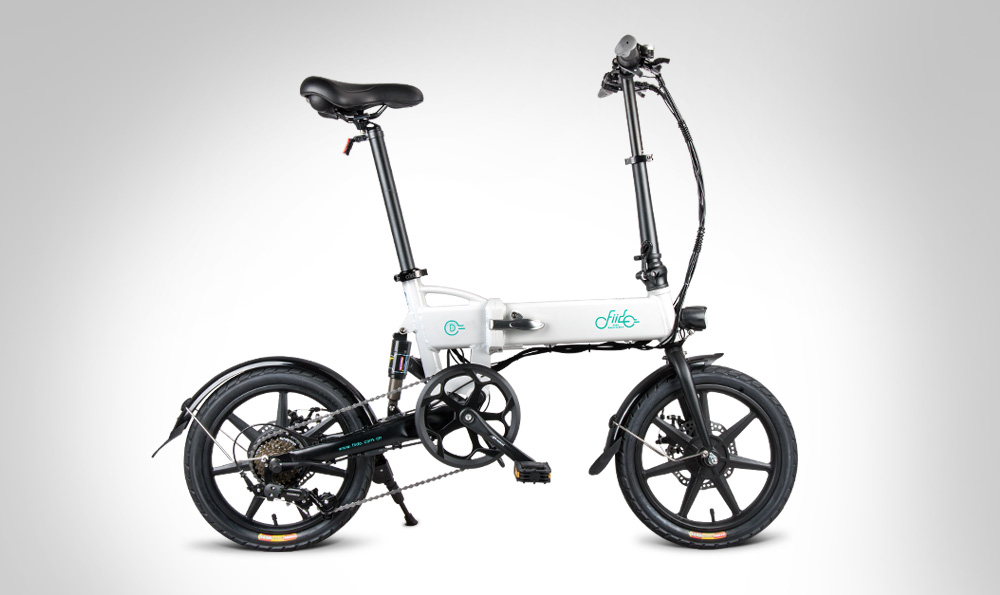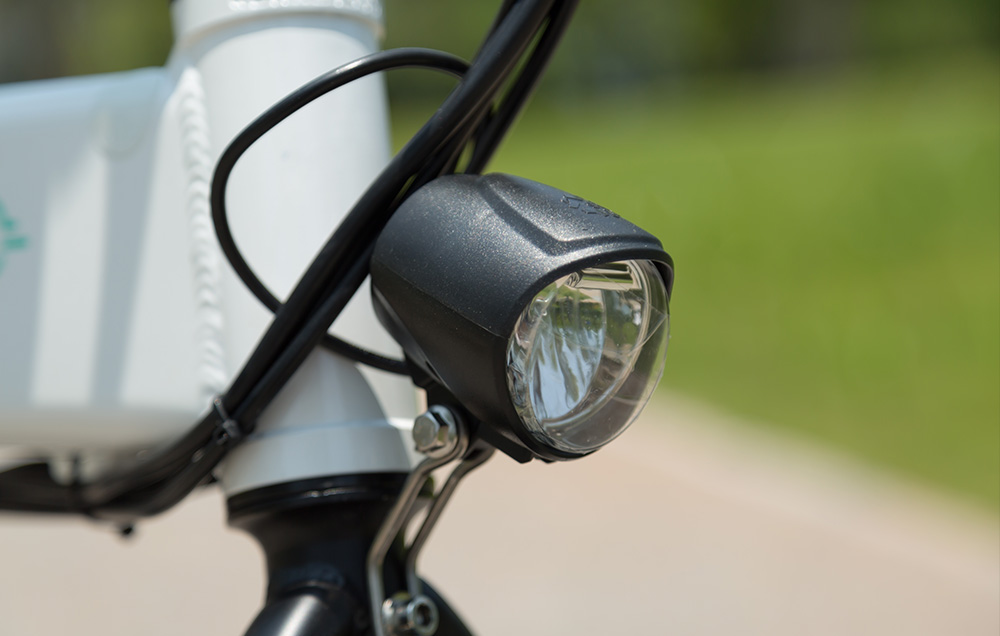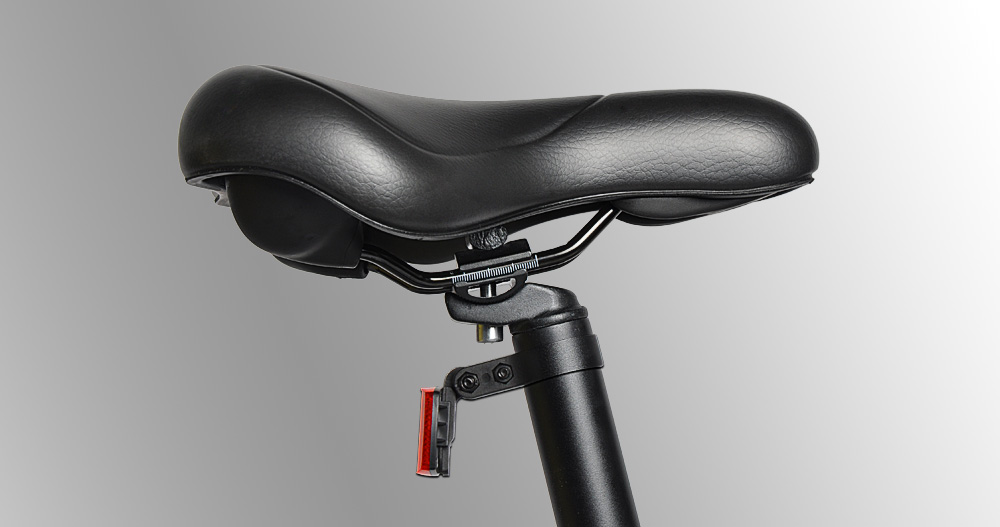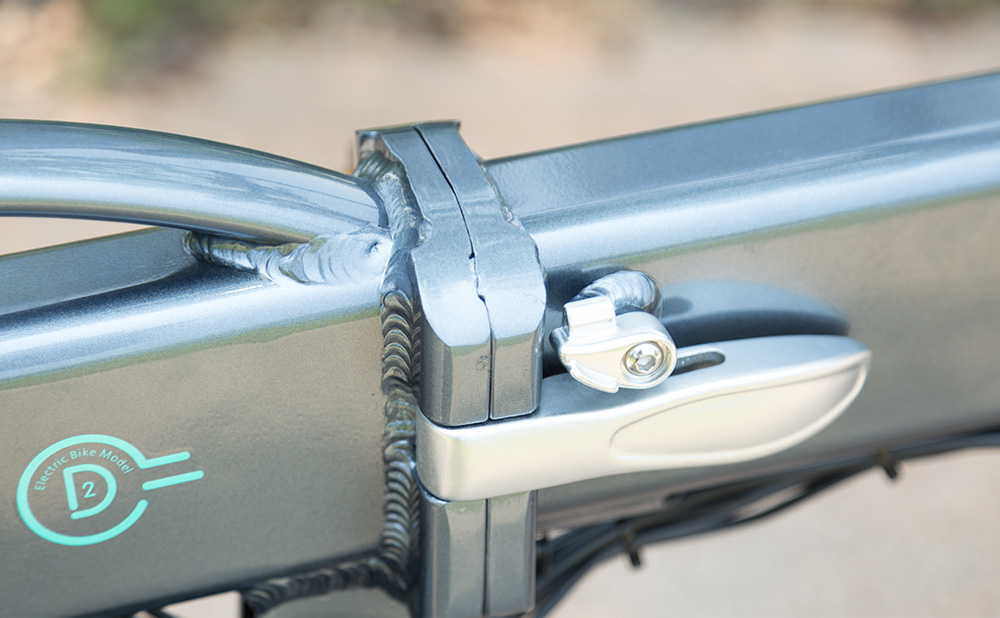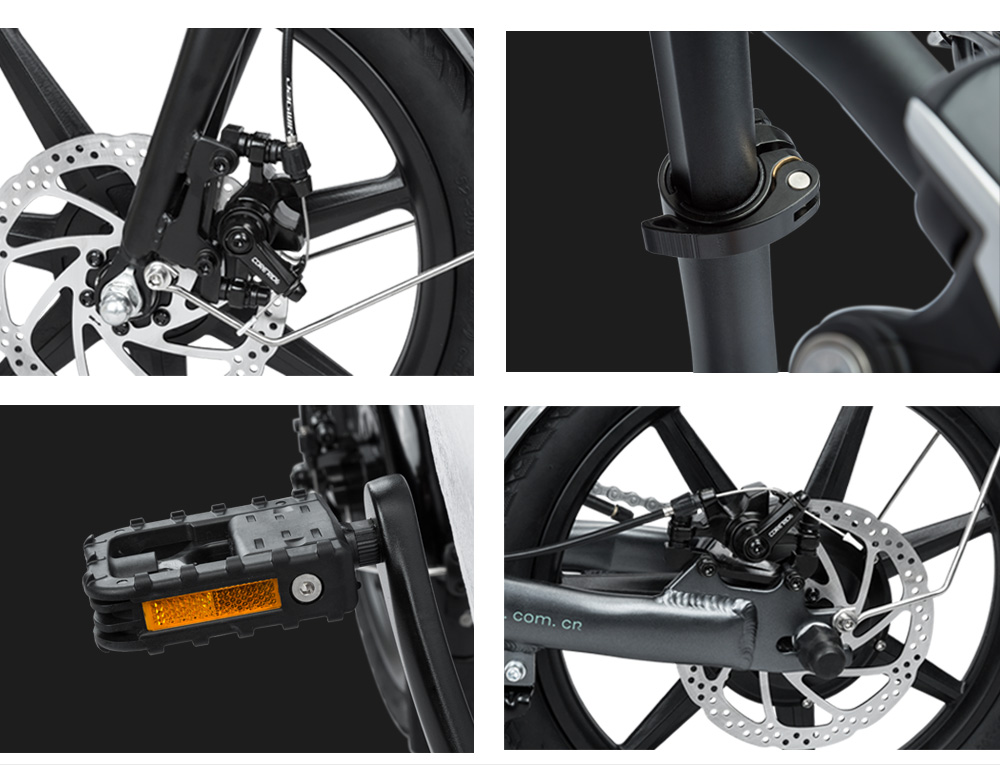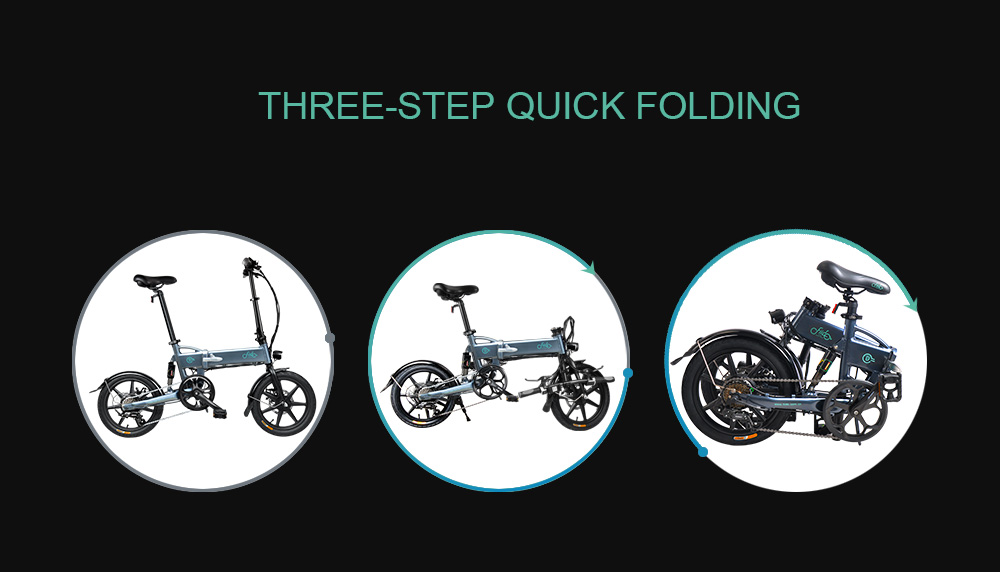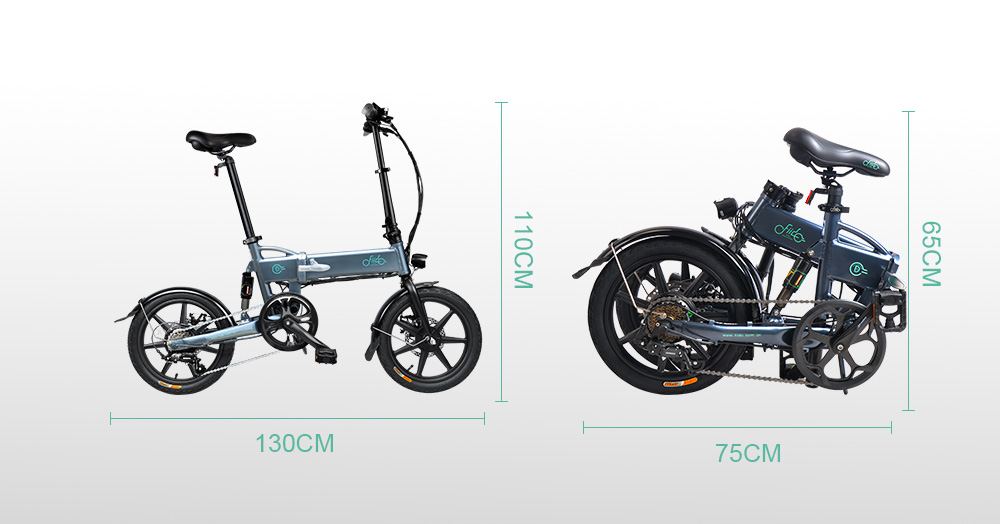 Tags: 250w electric bike e bike folding bicycle, fiido d2s shifting version folding bicycle, fiido d2s shifting version e bike, fiido d2s shifting version moped, 250w shifting version electric bike moped
If you want to know more products, we have: fiido electric bike moped folding bicycle , fiido gray folding electric bike moped , fiido folding bicycle moped
ByVat MeunomeThursday, 09 July 2020
After comparing with many of brands and website on the Internet, I decided to make this Fiido D2S from this website:https://www.fiidostore.com. It takes both appearance and strength into consideration,with strong powerand climbing ability.Just like what I said,theappearance design is simple and generous. Light weighs about 44 pounds. Boys and girls can lift it very well. One charge for 25 KM,it is totally worth,I think I can ride the Fiido D2S for work or just go outside grab something,Really good ebike during COVID-19.
ByIsiah KneeWednesday, 01 July 2020
Must say very impressed, ordered Sunday, arrived yesterday, comfy, good fit.. They provide free shipping and good service,I was asked many questions with e-mail and their answers are always fast,clearly!I will buy one again as a gift for my friendso that we can hang out toghther with same Fiido D2S ebike... cheers
ByEric J FinkleMonday, 29 June 2020
At present,independent go outside has become the most respected and safest way .E-bike as the most people-friendly choice for go outside, you have to get one too!I knew this Ebike through my friend by accident,my friend recommend this ebike for a new brand,the price is reasonable,not too much but better quality,with light weight and folding in my car are the most important thing for me,so I took the recommendtion and get one from this website.I can run around 23 miles on a single charge.I used to ride it for work,go to supermarket,hang out and so on. So having thisFiido D2S ebike of your own can make the trip more enjoyable.I'm HAPPY to with it!
ByJoeMonday, 30 September 2019
I ride it almost everyday. There is not much to put it together and it was easy to unfold. I have become a pro at it. It just made it a little awkward to put it in my vehicle. This bike in my opinion is worth it! I use it to get to my classes and back to my vehicle. I have also met a few people that also have foldable bikes. And it is a great conversation starter. I would definitely recommend this bike to anyone who needs a bike to fit easily in their vehicle and needs to use it on a daily basis. Oh and it takes less than a minute to fold it and to unfold it. Which also makes it super convenient if you have any time restraints within your schedule. There are 6 speed gear, you can choose the mode and speed as you like. Actually, I have tried 6 gear and the different riding speed is really cool. One more thing, the seat is truly comfortable. It's soft and paddy enough for riding. Overall best purchase ever!
ByOmnilimbOTuesday, 06 August 2019
It came with good condition. Some attachment have independent package in the whole one. And the battery is well-made. I'd like to say, this bike is the one I want. I assemble it with the user manual. It's not difficult for me to do that. The electric battery came fully charged and was easy to fit. For an electric bike is it's very stylish and the electric element is very discreet. The tools which needed to be used during the assembling are also provided. I tried it. At the first time, I failed to change it to electric mode. Then I went to see the details on the page of the product. Then, I succeed. Really give me much fun this bike. Even when going out over long distances, on varied terrain, it provides an excellent ride. Good bike
ByOdellThursday, 03 January 2019
"This is an absolutely amazing electric bicycle. My wife and I have been looking for folding ebikes for quite some time. After some extensie research, we found this highly rated bike at an umbelievably affodrdable price. The bike is very sturdy and rides extremely smooth. I don't know what the experience would be like with a more expensive folding bike since I've never tried one. But both my wife and I are very pleased with our FIIDO's so far. They fold and unfold in seconds and we can fit both in our trunk to take on road trips. If you are like me who loves to take the bike on road trips or simply doesn't have room to store a full sized bike, get this one. You won't find anything better at this price. And, the seat cushion is soft so it's good for a long ride."